MCP
Mario Carota Desktop Publishing
320 Churchill Rd.
Hollister, Calif 95023
(831) 636-5290
e-mail: mariocarota@hotmail.com
http://mariocarota.angelfire.com/index.html

Welcome. MCP focuses on providing the publications of Mario Carota. Most MCP titles can be downloaded for free from this web page. Compact disk (CD) versions are available for $5.00 each.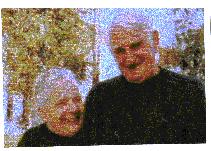 Titles
Links
CWPublishers .
Click here if you do not have an Adobe Portable Document Format (PDF) reader and wish to view or pring CWP files in their original form. The PDF reader is free.
Last Updated: February 10, 2010
Return to top of page.

Email: CathWkr@aol.com